May giveaway – I wonder what it could be!
Well, I don't want to upstage our April giveaway by dishing the scoop on our upcoming May giveaway – but here's what I can say now: we're giving away another game in May!  The best part is that it's totally free!  The good kind of free, not this kind: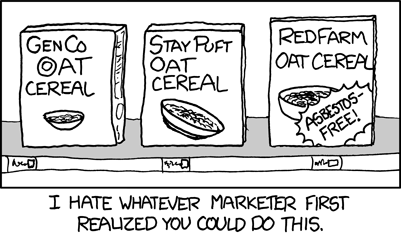 And, thanks to Myriad Games, we'll make sure it's a game you'll want to have.  If you're wondering what it could be…  then you're on the right track!  And if some wonder is good then more wonder must be better.  I guess what I'm trying to say here is that if you wonder enough you might be able to guess what it will be.   My guess is that the lucky winner will react something like this, though depending on their personality some folks could react to free games more like this, I suppose (also a fitting response for our upcoming Mansions of Madness winner).  In any case, make sure to keep your interweb browser tuned to 2d6.org sometime in early May for the details.
George
georgeb