Core Worlds: Galactic Orders – 2D6 Exclusive First look at new Information and Images!
Core Worlds: Galactic Orders is the highly anticipated first expansion to one of last years hottest new deck-building games!
Core Worlds was rightfully referred to as Deckbuilding 2.0 and it's about to get a great expansion! Here are just a couple teasers of what we can look forward too in the expansion with comments from the designer himself!
The Mech Annihilator is the most powerful ground vehicle in the galaxy, capable of providing ground support for an entire planetary invasion. With a crew of sixteen, the Annihilator has been known to level industrial cities on its own. Developed by the Science Guild, the Annihilator is still in prototype form and has not yet seen mass production.
Game Notes: The Mech Annihilator has the highest Ground Strength of any Unit in the Core Worlds galaxy. Although expensive to deploy, its cost is reduced by the number of Faction Tokens the player possesses in the Science Guild.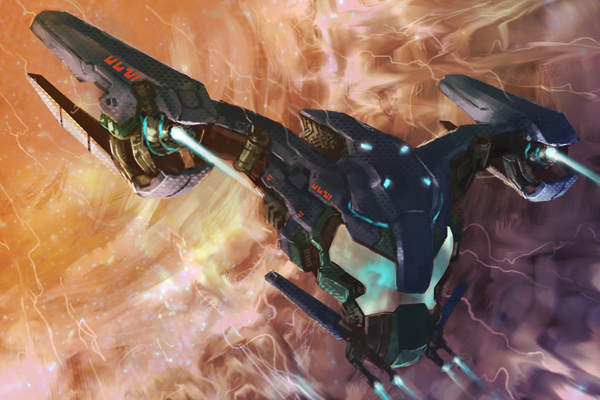 Warp Fighters were developed by the Galactic Senate for sudden hit and run operations. A single Warp Fighter can leave warp space and devastate an enemy target with such efficiency that it is usually returning to warp space before it appears on local radar systems.
Game Notes: The Warp Fighter is supported by the Galactic Senate, and therefore a player can deploy it for free if he has more Faction Tokens in the Galactic Senate than any other player.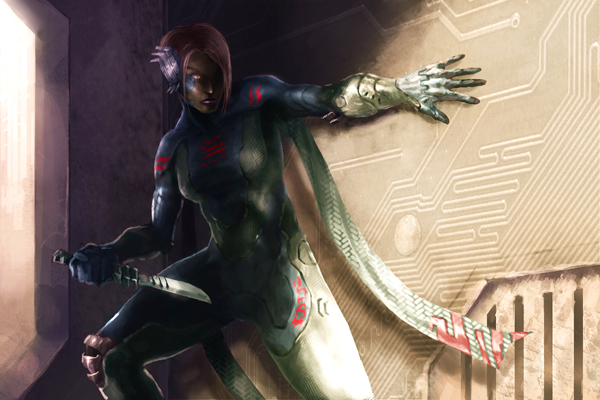 The Assassin Units have chosen to remain completely independent, which makes them the perfect hire against any political or military adversary. The work of a well-positioned Assassin Unit has been known to turn the tide in many a galactic conflict.
Game Notes: The Assassin Unit does not allow a player to place a Faction Token on a Galactic Order Card, but instead allows that player to remove a Faction Token of his choice from any Galactic Order card.
"All three art pieces are from Italian sci-fi artist Biagio D'Alessandro."
---
Andrew, thanks for sending us this great information. Core Worlds: Galactic Orders has some absolutely beautiful artwork and I cannot wait to see how the new cards will interact with the base set!
Keep your browser pointed to  Stronghold Games  for your chance to pre-order the expansion to this great game!
Latest posts by Michael V K (see all)
Core Worlds: Galactic Orders - 2D6 Exclusive First look at new Information and Images!

,